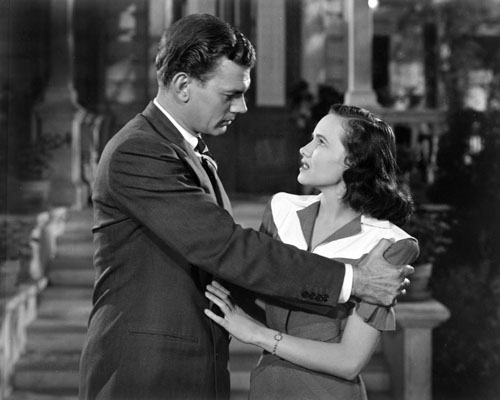 In an astounding turn of events, Eric and Jim actually manage to stay on topic for an entire episode ... and with good reason, since they're discussing one of Alfred Hitchcock's very best works in
Shadow of a Doubt
.
Blogspot readers, just click the headline to download the episode! To learn more about
A Year of Hitchcock
, visit us at our official website,
ayearofhitchcock.com
, or
find us on Facebook
. Vote in our latest poll at ayearofhitchcock.blogspot.com, and to help us dramatically improve our sound quality -- we need a new mic! -- click the donate button on our blogspot page. Every little bit helps!
Subscribe to this podcast via a variety of feeds at
feeds2.feedburner.com/AYearofHitchcock
. Feel free to submit your questions to hitchcockjourney@gmail.com. We might read your questions on the air!