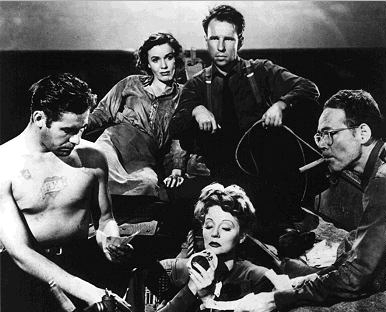 When not discussing Hitchcock's under appreciated gem, 1944's
Lifeboat
, Jim and Eric are singing television theme songs, barking in fake German, and talking to giraffes. Don't mind the hissy sound quality, folks, it clears up about six minutes into the show -- and you don't want to miss the pseudo German language featured in this episode. Next week begins a new batch of shows that will be more lively, informative, and entertaining than any shows to day. And these will have decent sound!
Blogspot readers, just click the headline to download the episode! To learn more about
A Year of Hitchcock
, visit us at our official website,
ayearofhitchcock.com
, or
find us on Facebook
.
Subscribe to this podcast via a variety of feeds at
feeds2.feedburner.com/AYearofHitchcock
. Feel free to submit your questions to hitchcockjourney@gmail.com. We might read your questions on the air!